For some years now, Decathlon has been contributing to the environment by recycling tennis, padel and beach tennis balls to subsequently manufacture its Reciflop flip-flops, thus helping the sustainability of the planet.
At GM Racket Sports we wanted to do our bit to protect the environment by donating several bags of balls from our racket sports academy. These balls were already in bad condition and, therefore, could not be recovered by pressurizing them thanks to the products of our partner Pascal Box. Therefore, we wanted to contribute to this social action to give the best possible last use to these balls.
The philosophy of GM Racket Sports is to do things right and, as far as possible, to collaborate with good deeds. Whenever we can contribute to an improvement, we will be there!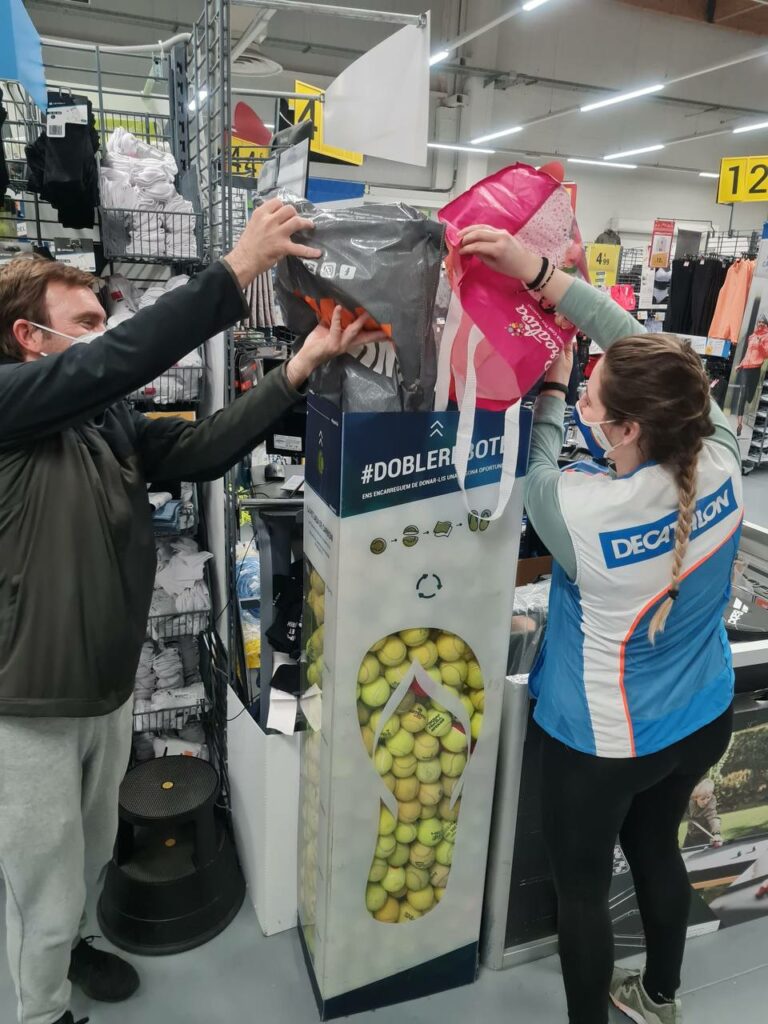 Finally, we would like to highlight that this social action has been carried out at Decathlon store in Terrassa, Barcelona. Thank you Eli for your help!
GM Racket Sports team