With the arrival of spring, our Padel Tech Circuit is back for the 2nd consecutive year.
In this 2nd edition, we bring you several new features:
📊 Statistical tracking of all finals thanks to innovative and disruptive technology from @padeltrain. 🧠 Raffle of 2 courses: "Emotional Management and Happiness" and "Create and Position Your Personal Brand" at the end of each tournament, thanks to @bevalue.coaching Academy. Each course is valued at 600 EUR. ✍️ Quick and easy registration process, as well as real-time tournament tracking.
And others that we will be sharing with you…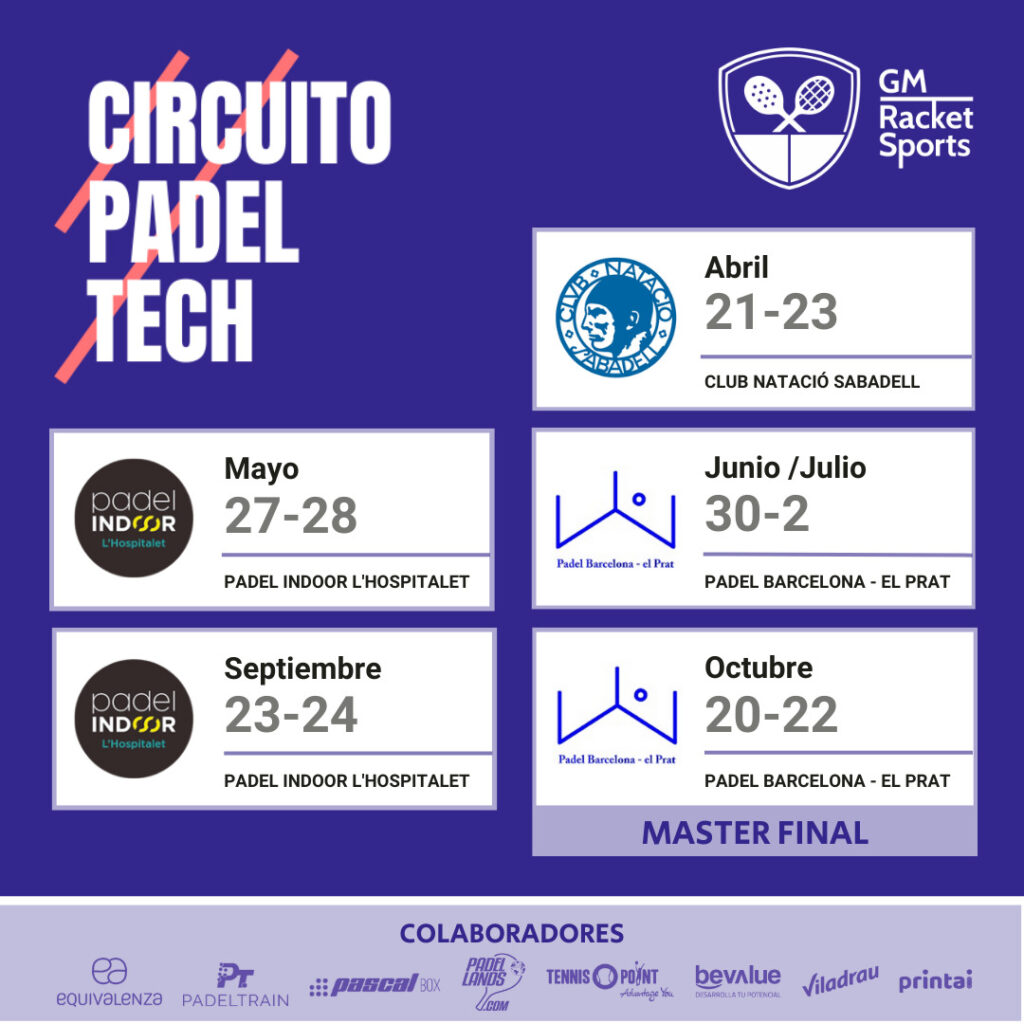 We will be visiting 3 Catalan regions where some of the best clubs in our geography await us. Soon, we will open registrations for the first event, which will be held in @cnsabadell.
After the premiere, we will also visit… @padelindoorhospitalet and @padelbcnelprat.
This circuit would not be possible without the close collaboration of our esteemed 🤗 partners:
📌@equivalenzaes 📌@padeltrain 📌@pascalbox_ 📌@padellands 📌@tennis_point_barcelona 📌@bevalue.coaching 📌@aigua.viladrau 📌@printai_es …by the moment…
If you want to feel like a professional competing in an amateur circuit, we encourage you to participate in our events with the DNA of GM Racket Sports.
Feel part of the PADEL TECH family!