We are thrilled to announce that GM Racket Sports, 360 management of racket sports Spanish company, is opening its doors and commencing operations in the vibrant city of Miami, Florida!
We are excited to bring our DNA focused to customer satisfaction, expertise, and passion to the American market, specially to the Sunshine State (aka the racket sports state). With our accurate range of products & services and dedication, we aim to revolutionize the racket sports scene in the United States.
At GM Racket Sports, we believe in fostering a love for the game and helping players of all levels unlock their full potential. Pickleball, tennis, padel and beach tennis are full of opportunities, both on the court (technical, tactical and strategy) and in the office (business management) and our team & collaborators are committed to providing you with exceptional support and guidance to achieve your goals.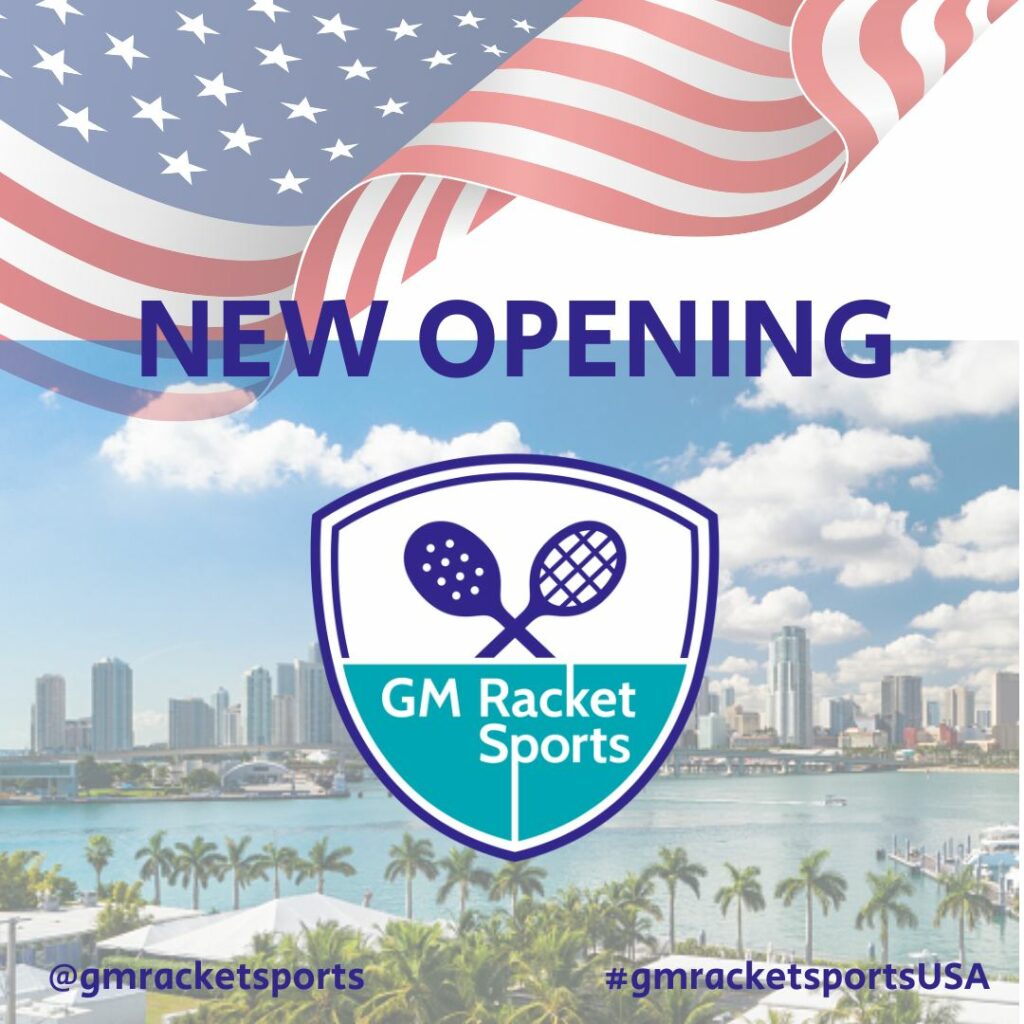 Our new office in Miami, Florida will serve as our hub for operations, enabling us to deliver our top-notch products and services efficiently. We can't wait to introduce our fantastic selection of rackets, paddles, technology apparels and services, sponsoring support, merchandising and accessories to the American market, ensuring that every player and club find their perfect fit.
Follow us on our social networks and website and stay tuned for all the latest updates, events, tournaments, classess and clinics, product highlights, expert tips, and behind-the-scenes glimpses into the world of GMRS.
Last but not least, we would like to express our gratitude to our loyal customers and partners who have supported us on this incredible journey on both sides of the Ocean. Your trust and enthusiasm have been instrumental in our success, and we look forward to continuing this journey with you in the US (and also in Spain).
Join us as we embark on this new adventure in Miami, Florida! Together, let's elevate racket sports to new heights!
#GMRacketSportsUSA #MiamiGrandOpening #RacketSportsRevolution #JoinTheJourney